Book Talk and Signing with three French authors of the SYDNEY WRITERS FESTIVAL
On Friday 20 May, join us for a book talk and signing with three renowned French authors all participating in the Sydney Writers Festival: Marie Darrieussecq, Nicolas Fargues and Jean-François Vernay.
Discussion moderated by Eric Soulier, Cultural and Scientific Counsellor of the French Embassy in Australia.

About the Festival
Sydney Writers' Festival is Australia's finest literary celebration featuring 400 Australian and international writers. The next edition takes place this month from Monday 16 May to Sunday 22 May.
Photo (From left to right): Emmanuelle Denavit-Feller, Jean-François Vernay, Eric Soulier, Marie Darieussecq, Nicolas Fargues et Jean-Baptiste Milcamps.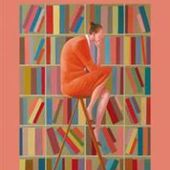 A Brief Take on the Australian Novel, by Jean-Francois Vernay, translated by Marie Ramsland
Yes, you read that title correctly: a book about Australian literature that's been translated into English. And it's called A Brief Take because it uses cinematic techniques within the pages of the
https://anzlitlovers.com/2016/06/07/a-brief-take-on-the-australian-novel-by-jean-francois-vernay-translated-by-marie-ramsland/
Partager cet article